Great Lake Trail
There are 3 sections to the Great Lake Trails around Lake Taupo.
Waihaha Bridge to Waihora Bay [30km Requires a boat shuttle or it's out and back 60Km]
Whangamata Road to Kawakawa Bay then onto Kinloch [20Km of peddly downhill]
Kinloch to Whakaipo Bay with the option of the headland loop [20km up to headland, undulating then down]
You can choose to do these separately, do part of all 3 in one big day or 2 out of the 3 using Kinloch as a  base and avoiding the requirement for a shuttle.
In this blog we rode 2 out of the 3 sections, using Kinloch as a base.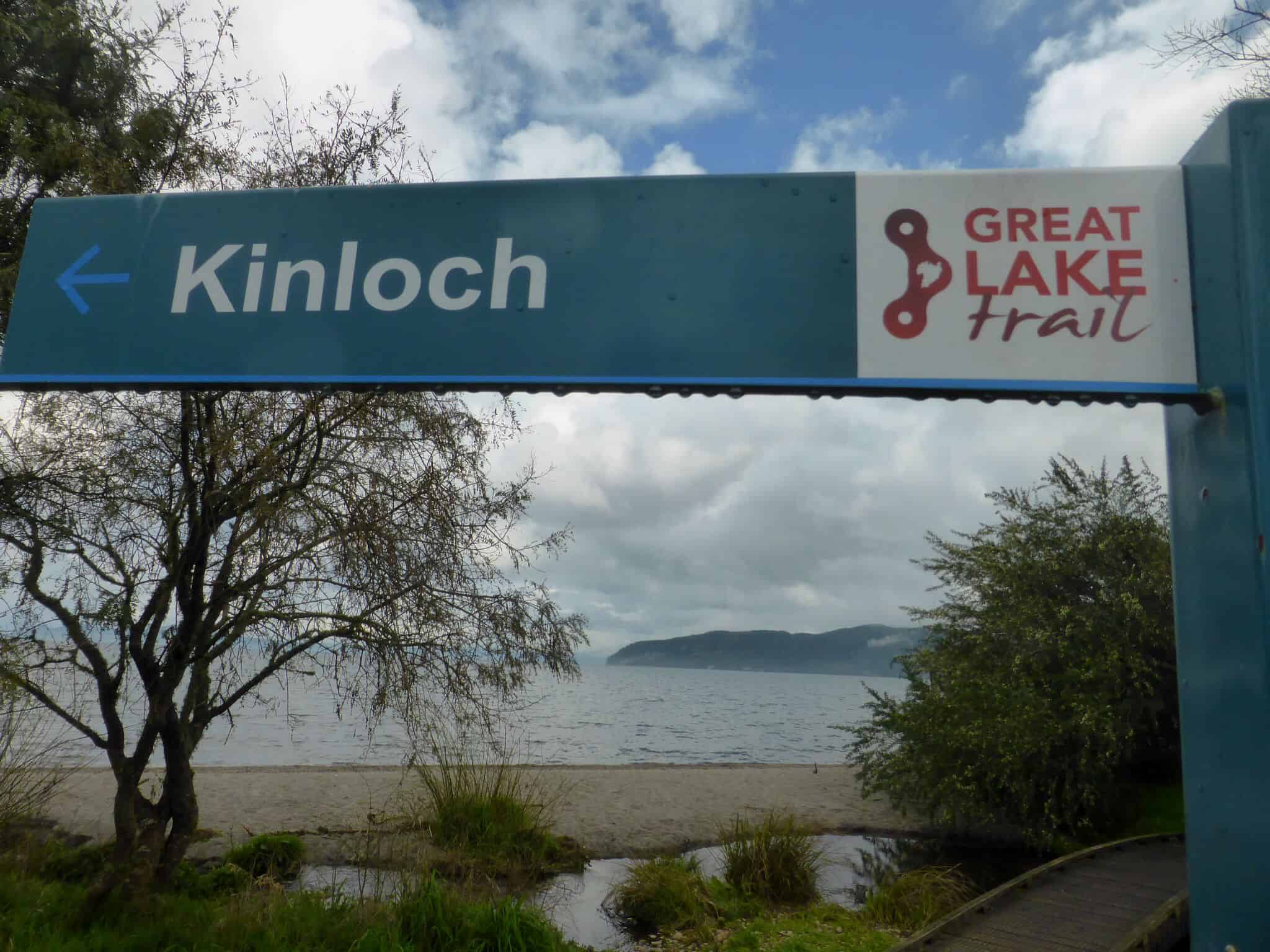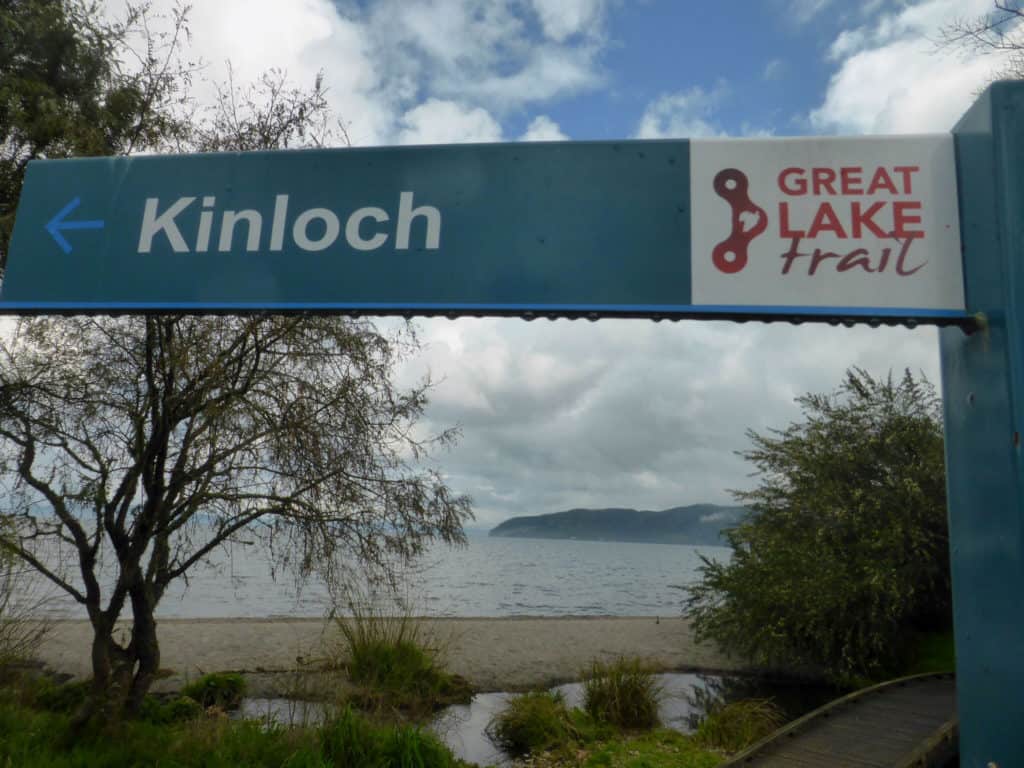 Kinloch is ~20Km around the lake from Taupo itself, it is a small marina centred village of Bachs (Kiwi holiday homes).
We parked up in the domain carpark and started the ride from here. At Adventurers we're not fans of doing things by halves, if we can ride it and not get a shuttle we do!
Saying that, a little warning, if you're not keen for 10Km of road riding (with a couple of fairly sizeable hills)… get a shuttle!
Great Lake Trail – Whangamata Road to Kawakawa Bay then onto Kinloch
The fun starts at Orakau from a sign posted carpark at the side of the road. From here the trail winds its way down through a beautiful little valley. Full of flax and birdlife. The corners here are great fun, open angle switch backs, with enough tight ones to keep you on your toes. It's downhill for 10Km but if you want to keep a good speed up you'll be peddling. In short, it's a super fun trail.
Eventually, all good things must come to an end, and you must climb a little, taking you over a hump and down into Kawakawa Bay. This is gorgeous little beach and if it's hot you'll be crazy not to take a dip here! The vertical cliffs of the headland line the Eastern end of the bay that lies between you and Kinloch, and you wonder how exactly are you going to get round to Kinloch!
However the trail veers off inland slightly from here and works its way slowly up the headland to a fantastic viewpoint back over Kawakawa Bay and Lake Taupo. F rom here, the trail takes you through some unusual bush (the tree ferns are huge here!) and then down through a seriously fun, flowing section right back to the lake edge and back to Kinloch.
We stopped for a quick snack at the car before continuing the Great Lakes adventure up to the headland east of Kinloch.
Great Lake Trail – Kinloch to Kinloch
It's about a 5km climb to the top but it's a good gradient and gives rewarding views back over Kinloch Bay. At the top of the headland it's possible to choose whether to do the extra 10Km of loop track or not. We totally recommend doing the loop track.
Firstly, you see less people, as trampers don't tend to do the loop. Secondly, it takes you to even more looks outs and stunning bush. When we rode this, there was a lot of bird song in this bush. So much so that I stopped to capture the Tui's and Bell birds on video! Check it out here. Then thirdly, the downhill on the loop section is very cool, fast and rewarding.
There are also a few excellent Look Outs to keep an eye out for, for stunning views of Lake Taupo.
The loop track re-joins to Kinloch to Whakaipo Bay trail. Here we turned left and enjoyed the 5km of downhill to Kinloch. Alternatively, it's possible to ride down to Whakaipo Bay, but make sure you've sorted your shuttle or be prepared for a decent climb back!
Overview Great Lakes Trails:
Fantastic bang for your buck in terms of fun downhill, beautiful views and excellent bush riding.
These two sections from Kinloch is a good day of riding, full of fast flowing not overly technical trails, with a decent amount of uphill work thrown in.
We loved them! Loads of fun. Loads of NZ bush riding. On well maintained and easy to follow trails.
Just bear in mind these are multi use trails and in the height of summer they see a decent amount of foot traffic.
Adventurers Travel Company can organise your Great Lake Trail adventure and more, just drop us a line and start the conversation!