For longer rides, adventure rides in the wilderness or any multi-day rides you need to be prepared to be self sufficient in terms of your bike. Who wants to be stuck with a 25Km walk out of a track in your bike shoes, because you haven't packed the right tools?
If you follow our essential guide to Mountain Biking Toolkit Essentials you will be the hero when anyone in your riding group  has a mechanical.
10 Mountain Biking Toolkit Essentials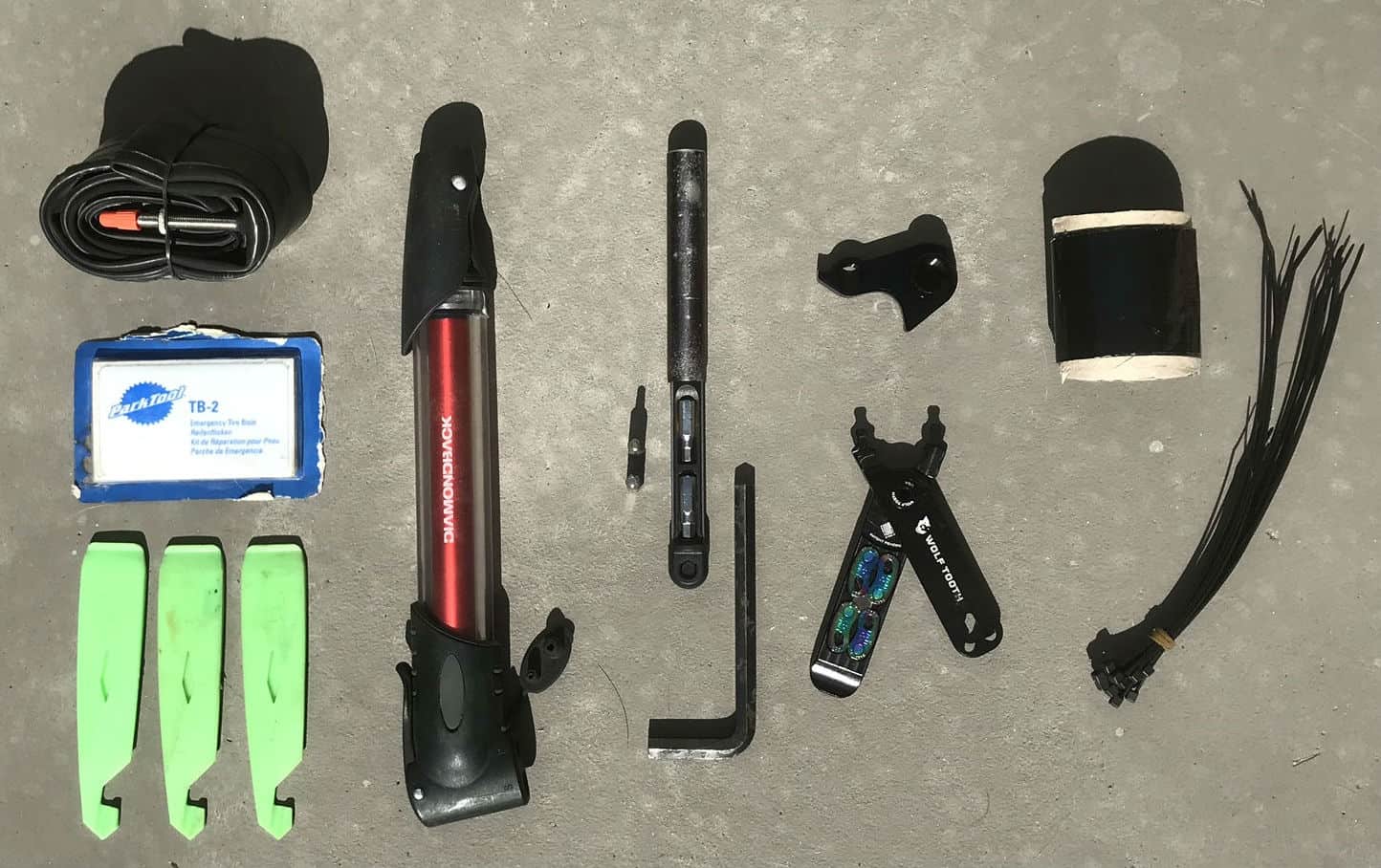 1. Allen or Star Keys
It's worth doing a quick assessment of your bike to see what sizes of Allen and Star keys you need to be carrying with you. You don't necessarily need to be carrying one of those tools with all the sizes. We recommend Topeak Nano Torqbar 
This lightweight, compact smart little tool stores your favorite couple of Allen or Torx (Star) tool bits and one of the torque setting parts inside it. The tool comes with a few options for torque value settings, 4,5 and 6Nm and a variety of tool bits for your bike.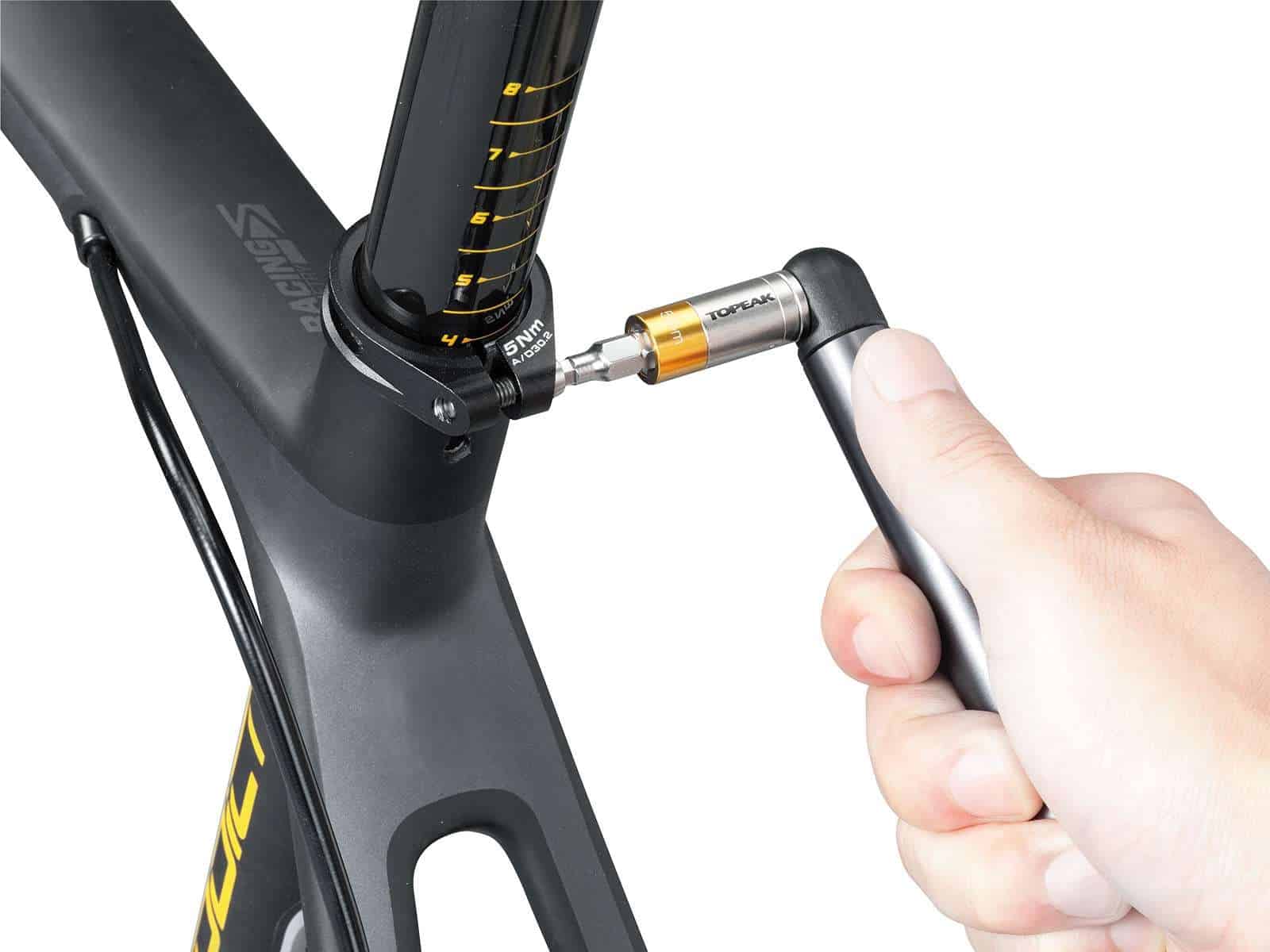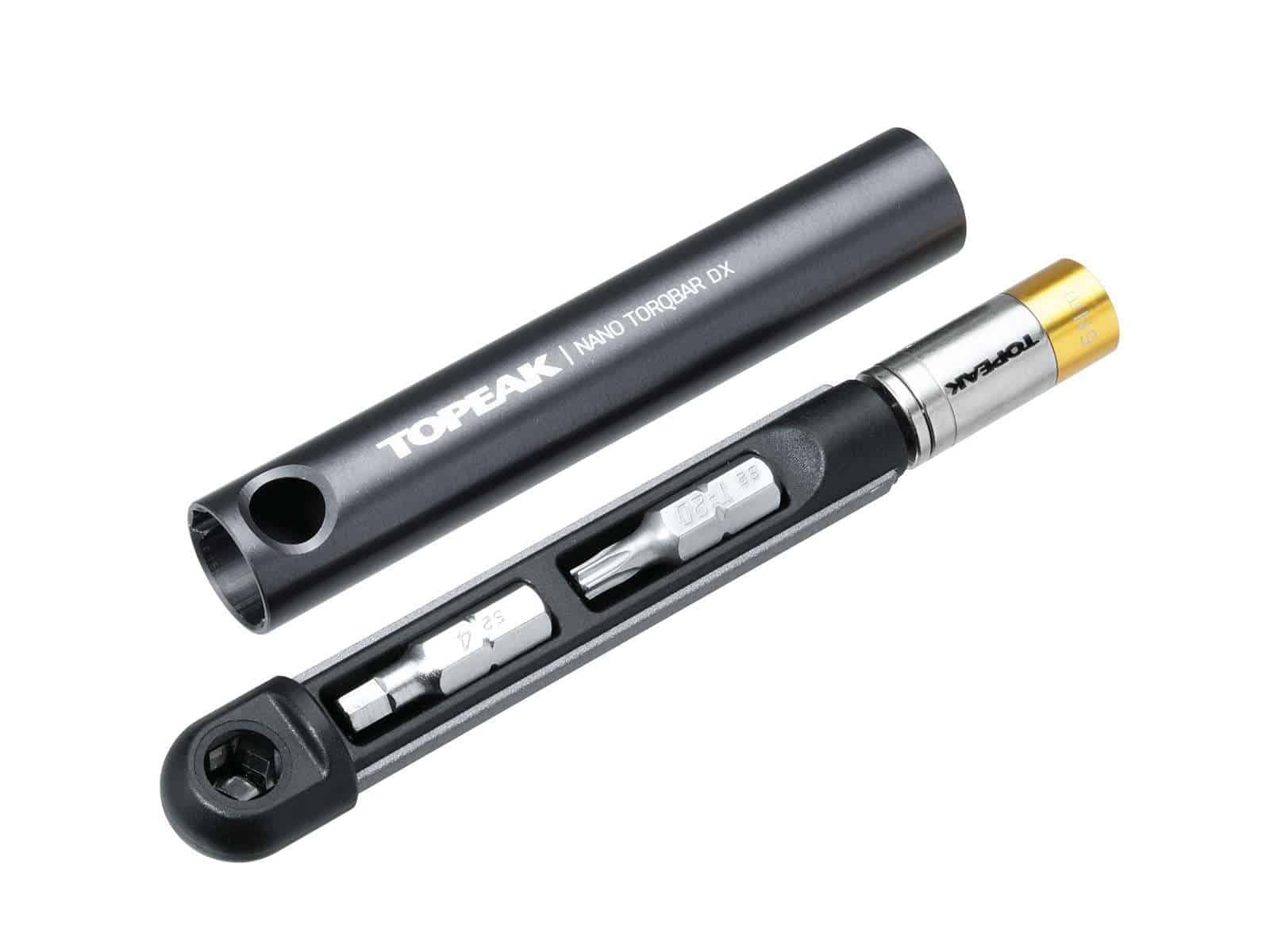 2. Small bottle of lube
On long or multi-day rides, either in the wet or the dry, a small bottle of lube should not be underestimated. Give your drive chain some TCL and you'll be thankful later.
3. Quick Link Pliers and Spare Quick Link
These pliers are simply the easiest way to remove a quick link!
We love Woof Tooth Master Link Combo Pliers as they are small, lightweight. They not only remove quick links and undo a stubborn valve nut, they also store your quick links safely, are a tyre lever and include a valve core removal feature. Check out this review video for how to use this cool tool.
Carrying a spare quick link, means you can easily re-connect a broken chain with another quick link. Make sure you have the correct one for your bike chain.
4. Chain Breaker
A chain breaker ensures you can easily remove a damaged link from your broken chain.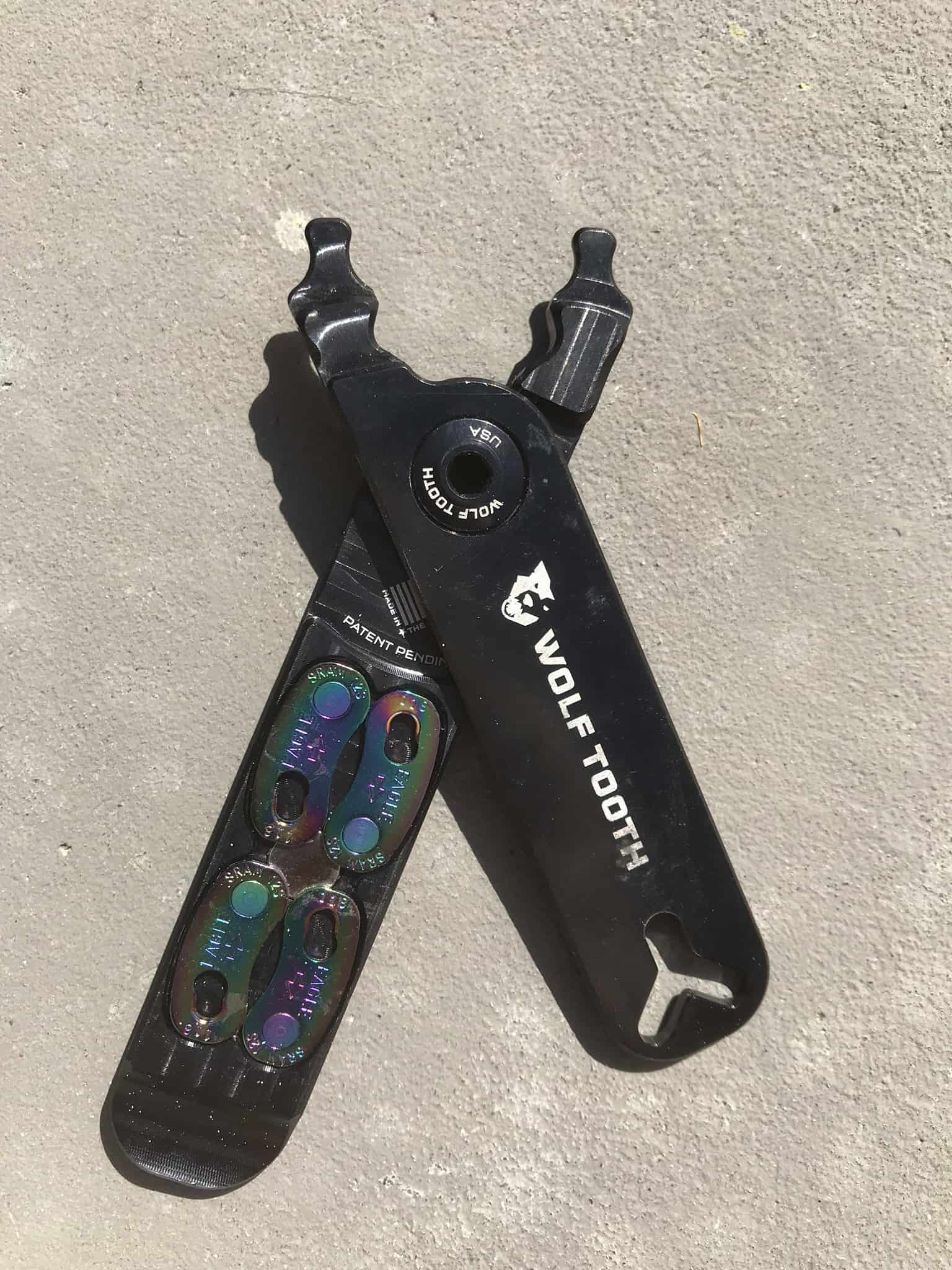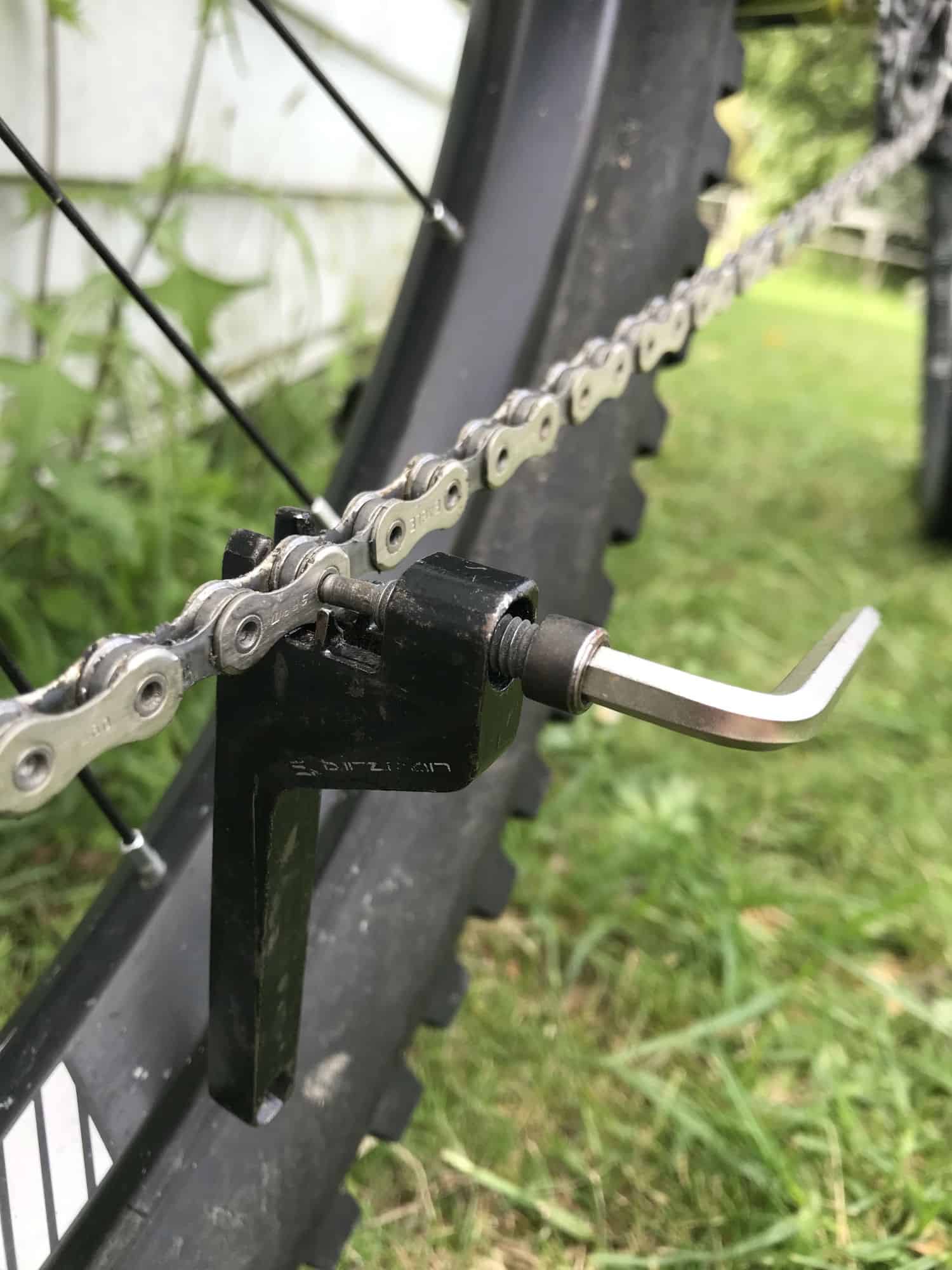 5. Universal Hanger
This is the weak link between your frame and the derailleur and YES they do break! You can of course carry a specific one for your bike.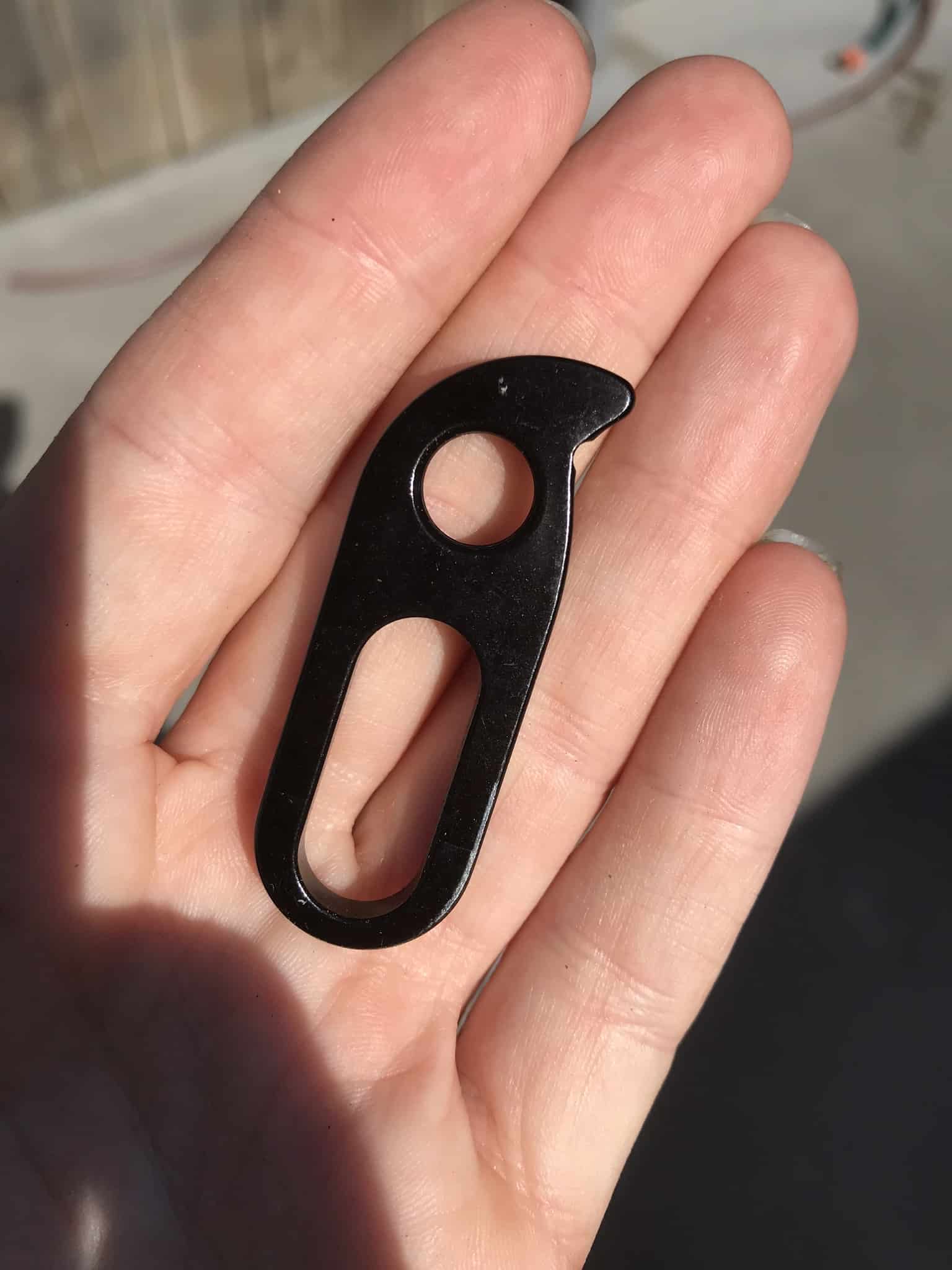 6. Tyre Boot
This is essential if you're doing any rocky riding. Split open a tyre side wall and you're buggered without a tyre boot! We always carry a packet of TB-2 Tyre Boots with us. You can buy some here.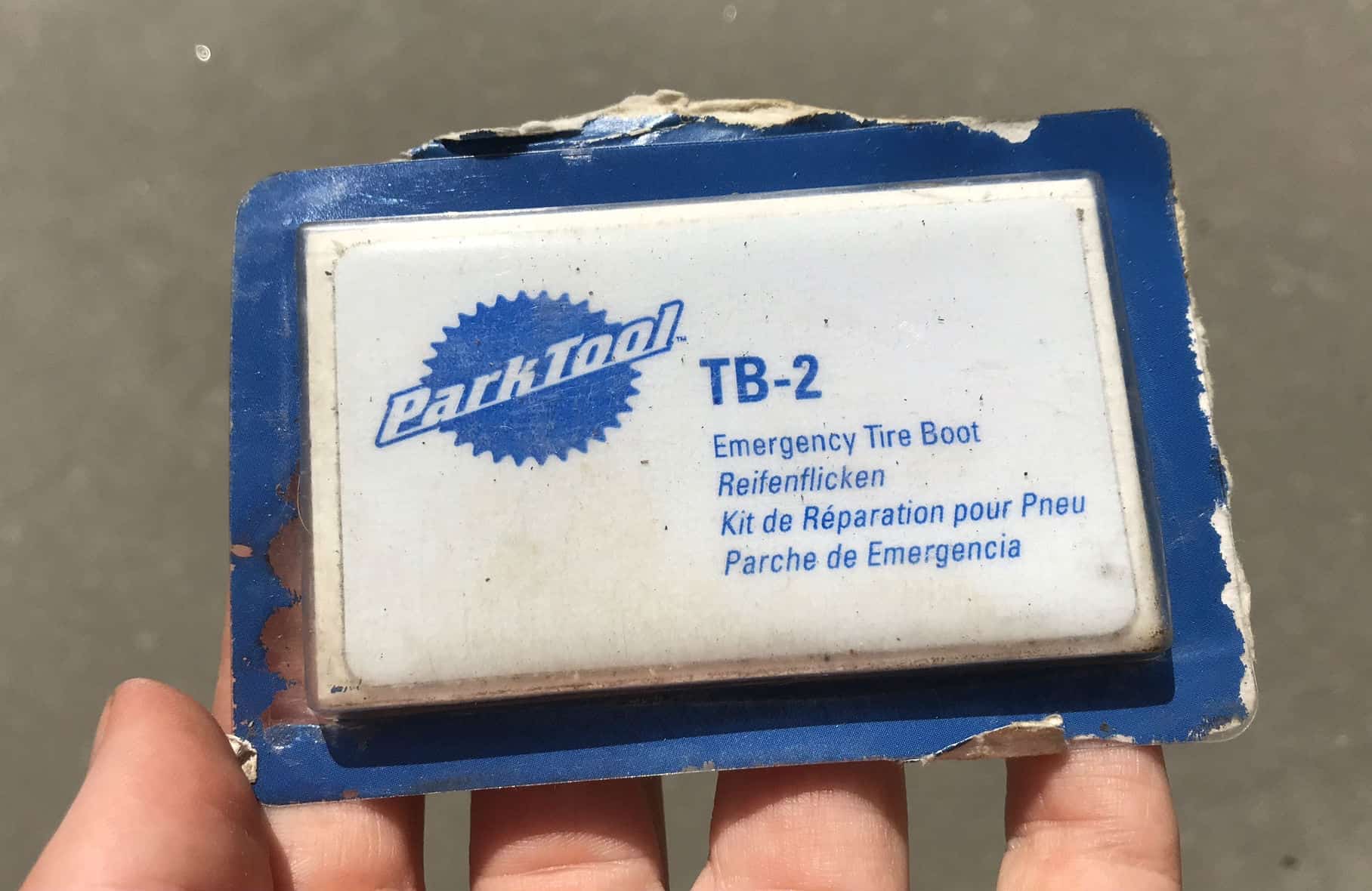 7. Tyre Levers
If you're anything like me and sometimes find it hard to get a new tyre off and back on, then carry at least 3 tyre levers. Minimum of 2.
8. Pump
Unless your racing we would suggest that a pump is better than gas. OK you need to use some muscle power to pump up your tyre, but if you have any issues with your tyre sealing and you need more air more, your pump doesn't run out, like gas does!
9. Spare Tube
Goes without saying you need a spare tube handy.
10. Gaffer Tape and Zip Ties
Just because these two things are so useful – you're going to find a use for them at some point!
About Adventurers
Adventurers organizes custom mountain biking holidays in New Zealand. Through a collaborative process we use our knowledge and experience of New Zealand mountain bike trails and adventures to create the best mountain biking holiday for you. Contact us here to get started.