Train, Ferry, Bike and Train from Auckland to Christchurch
Adventurers and Dancing Moose have team up to Bike to the Expo! A journey of biking packing from Auckland/Rotorua to NZ's first Bike Expo in Christchurch!
With the help of Northern Exporer and Interislander  and the Tranzalpine we'll reduce the number of Kms to 'mere' 440Km and enable us to ride in 6 days and within our work schedule.
Thanks to Sport of Kings Motel, Polynesian Spas and NZO active we are able to offer an awesome Biking Weekend in Rotorua as a competition prize!
To enter the competition, enter your email address into Adventurers Contact Page and Like our Facebook Page
Follow our journey #biketotheexpo and we will update the blog below as often as we can along our journey!
Preparation
Plan A was to ride Picton to Christchurch via Molesworth Station, 120Km per day for 3 days. However the NZ weather put a stop to that, with washed out bridges closing the 200Km plus gravel road between Bleheim and Hanmer Springs.
So plan B was hatched, Picton to Greymouth route mapped out. 440Km along B roads, Highways and one awesome off road trail.
Harm, from Dancing Moose supplied me with the Bar Slinger and the Glovebox, the Saddle Slinger and Top Tube TT front, to add to my already well used custom fitted to my full suspension Scott Spark Contessa 700 Hold Frame bag and Tob Tube TT rear.
Day 1 – The Northern Explorer
Bright and early I caught the North Explorer from the Strand Station in Auckland CBD. The staff at Kiwirail carefully fixed my bike to the rear of the train and I took most of my bags off it and went to find my seat.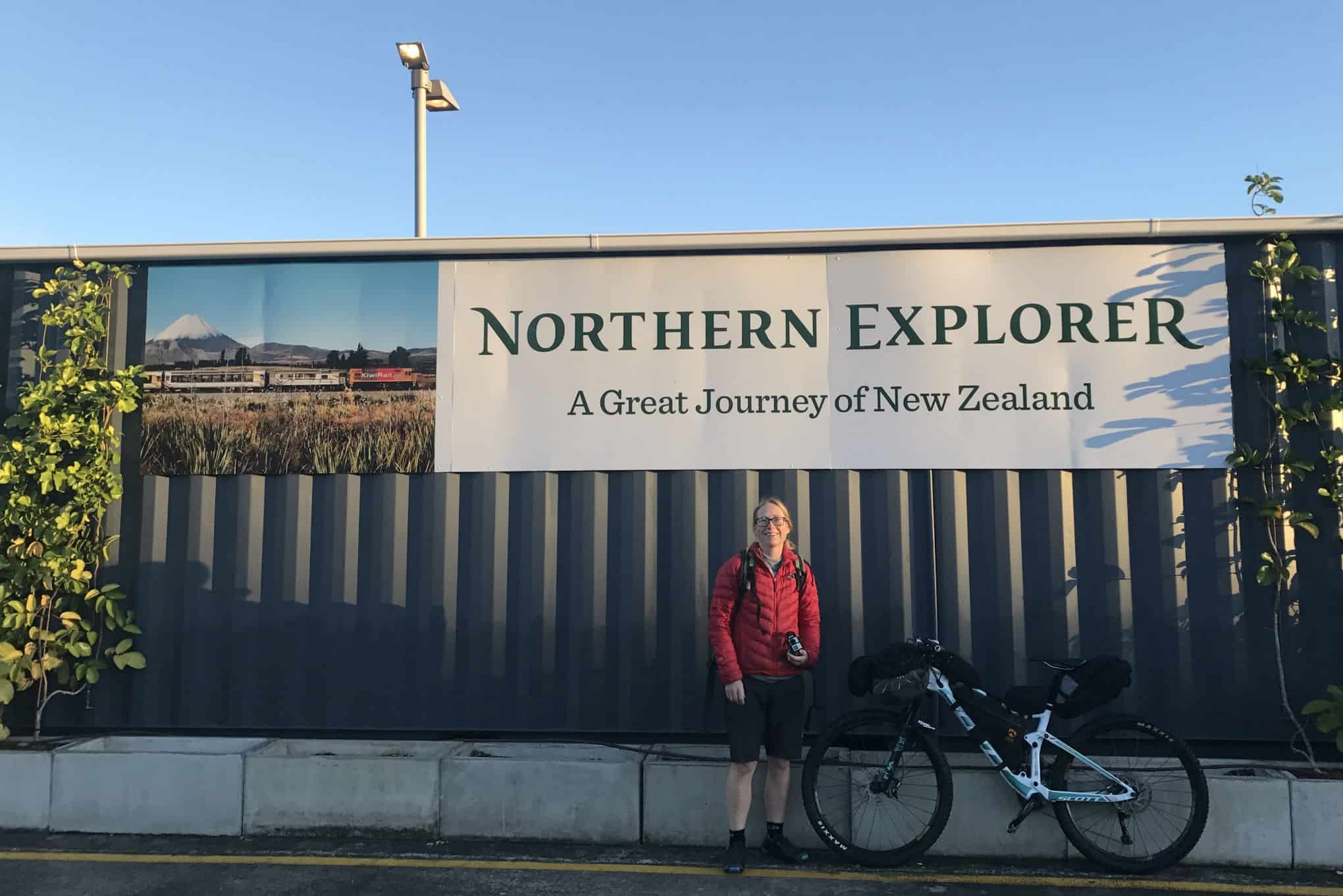 The Northern Explorer takes 10hrs and 45 mins from Auckland to Wellington, through Hamilton, Otorohanga (Timber Trail area), the very impressive Tongariro National Park and past the vast canyon of the Rangitikei River before getting to the Kapiti Coast and Wellington.
I wasn't sure what to expect of a good 10hrs on a train, but it was great fun. The time flew buy, the scenery was glorious as was the weather (lucky for us!), the people were interesting and very sociable, there was decent food and of course beer to keep us busy.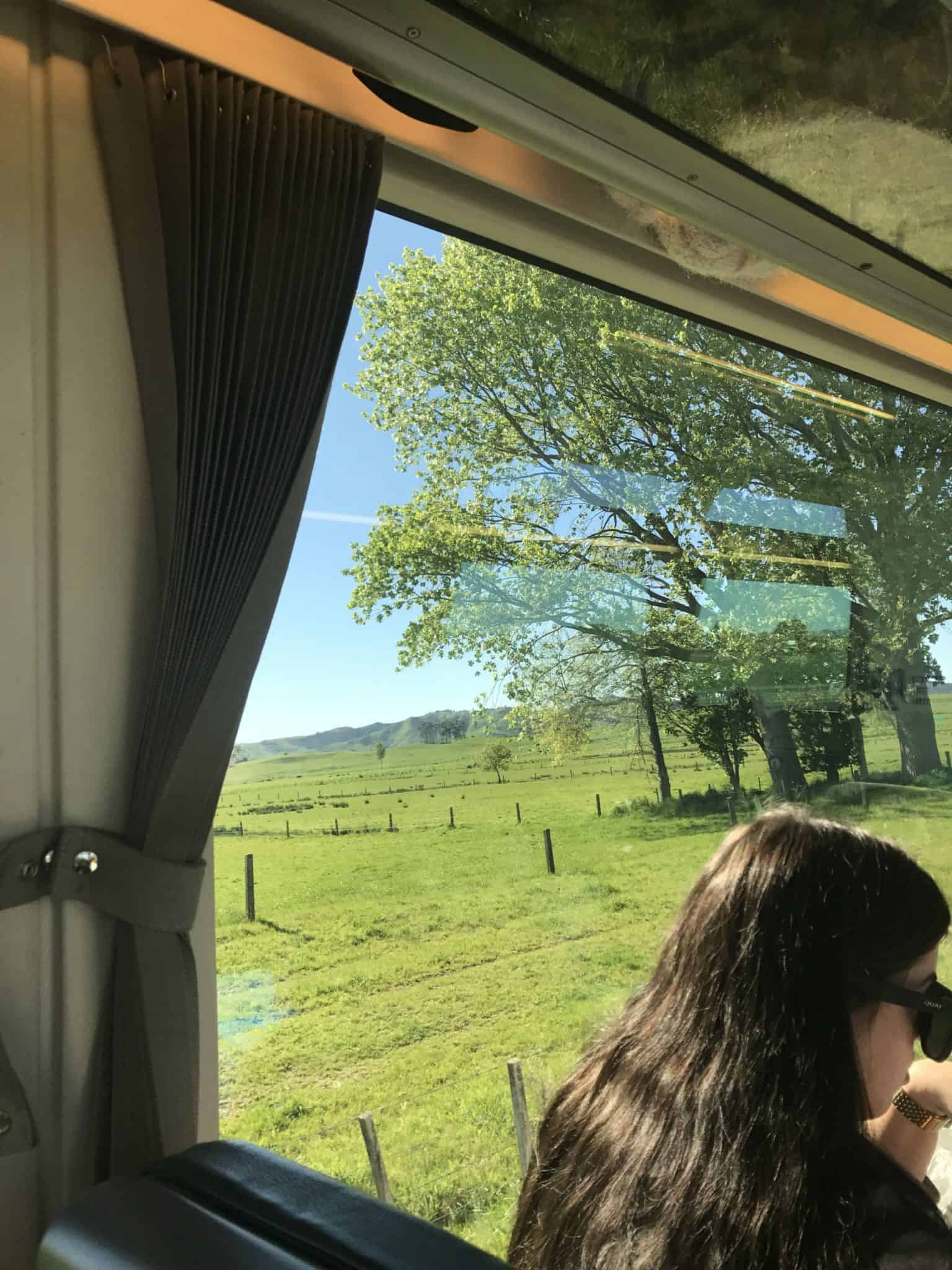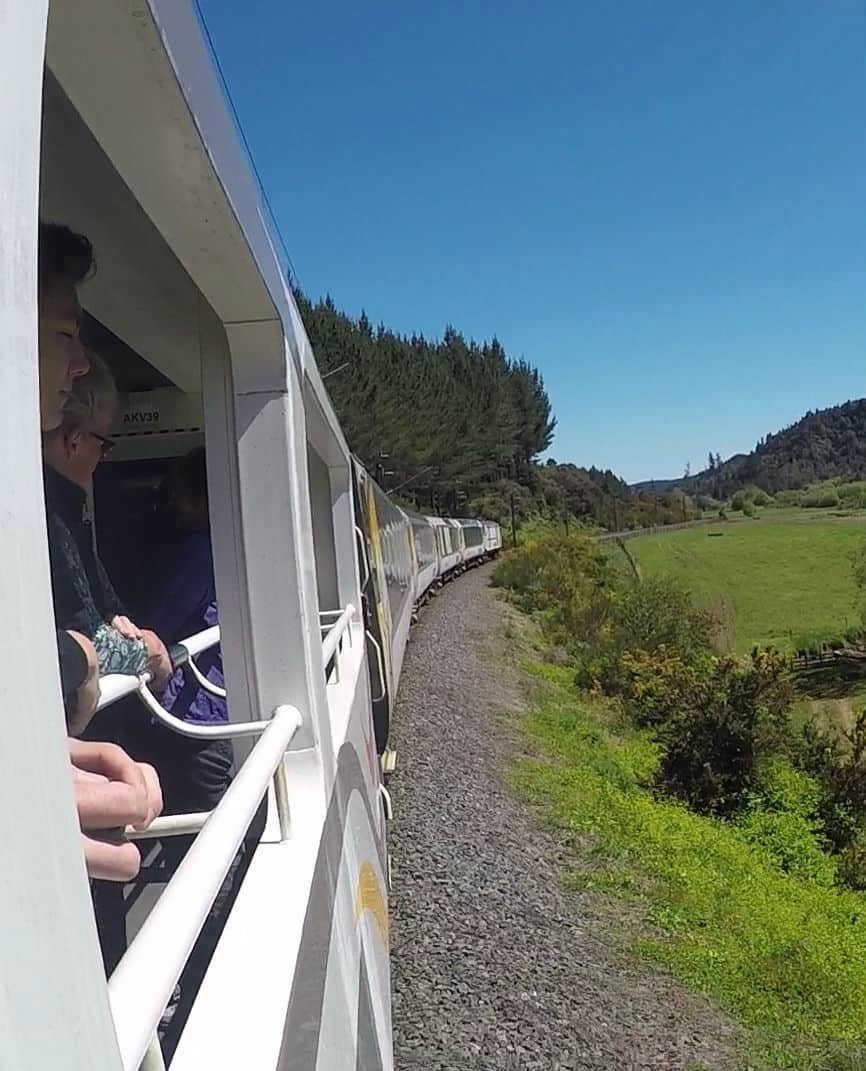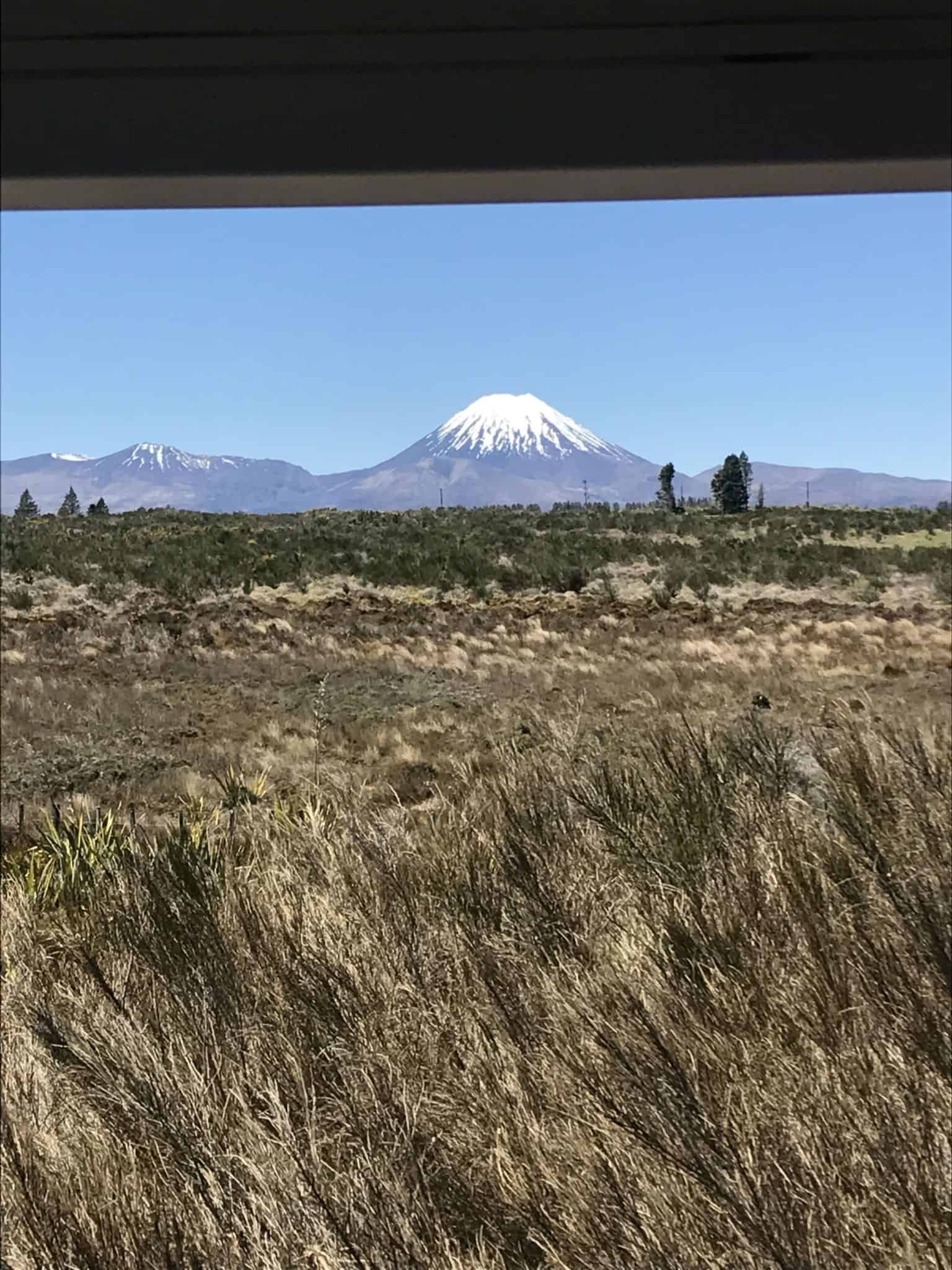 My seat was next to a very charismatic German man who was 72 years old and travelling in Asia and New Zealand on his own – so we had some very interesting conversations. He used to ride bikes too, when he was younger, back as he put it when you only had a coulpe of gears and it was harder! He'd cycled from Lands End to Liverpool in the UK, so we had a little in common with this Bikepacking thing.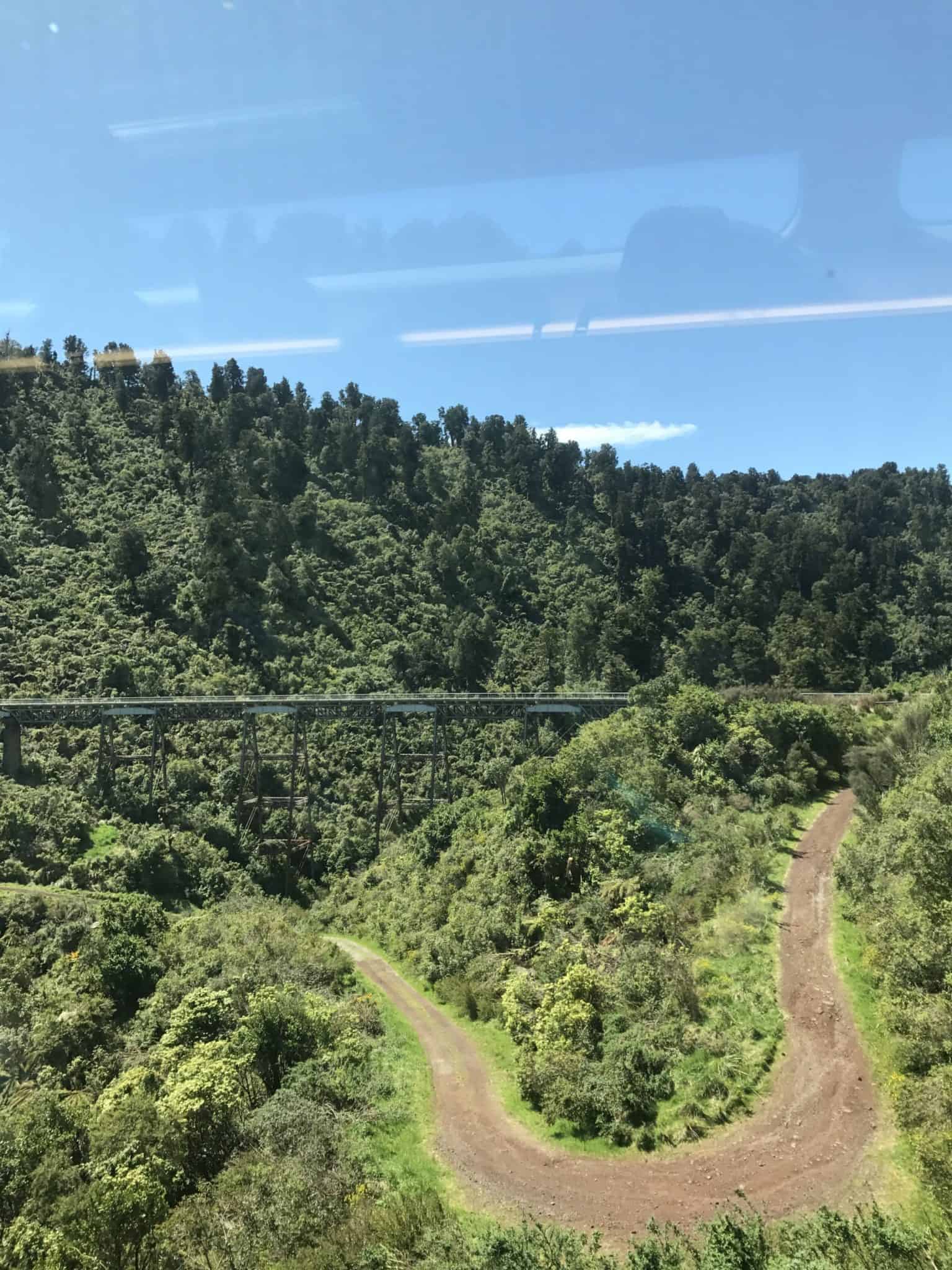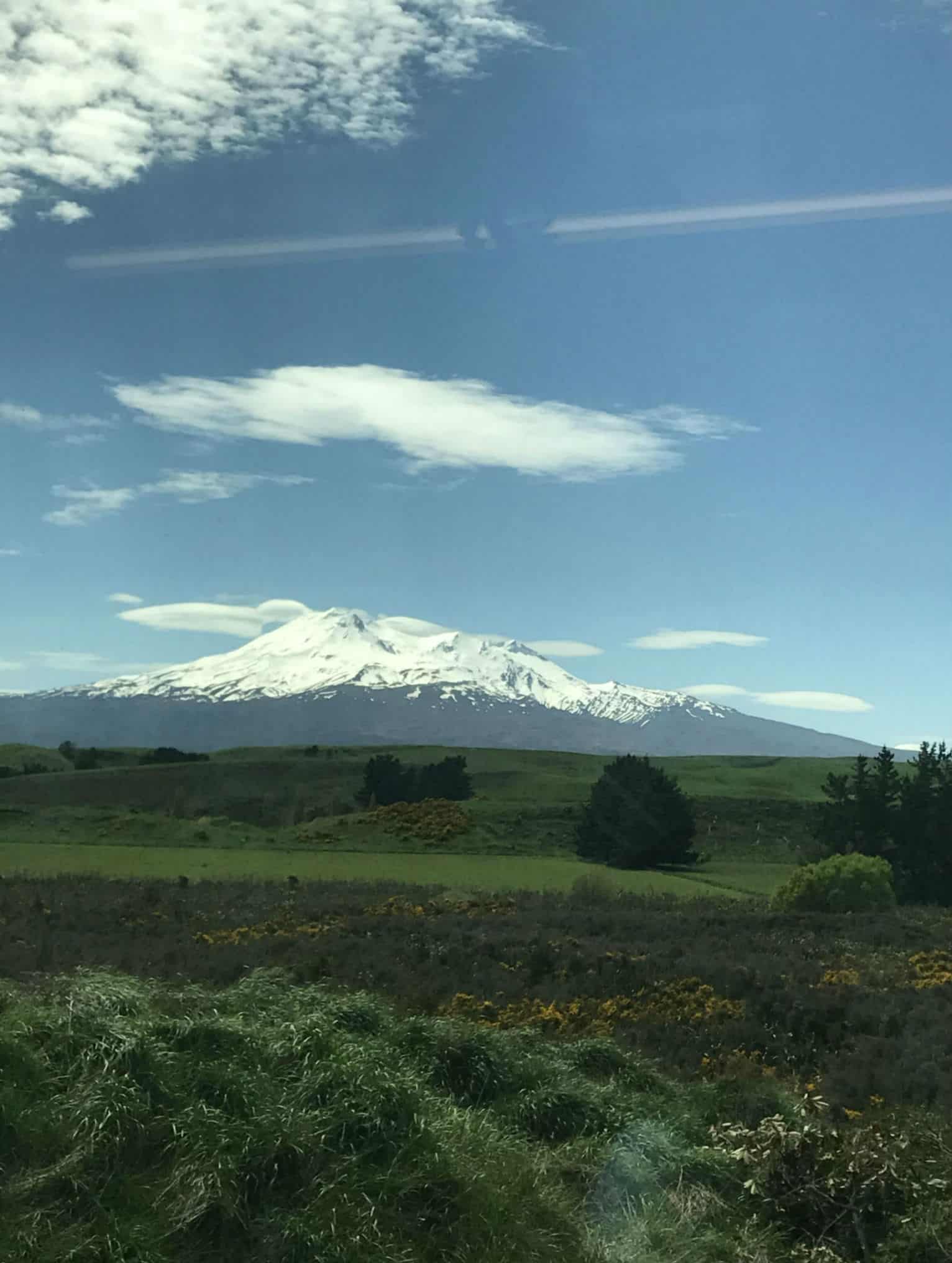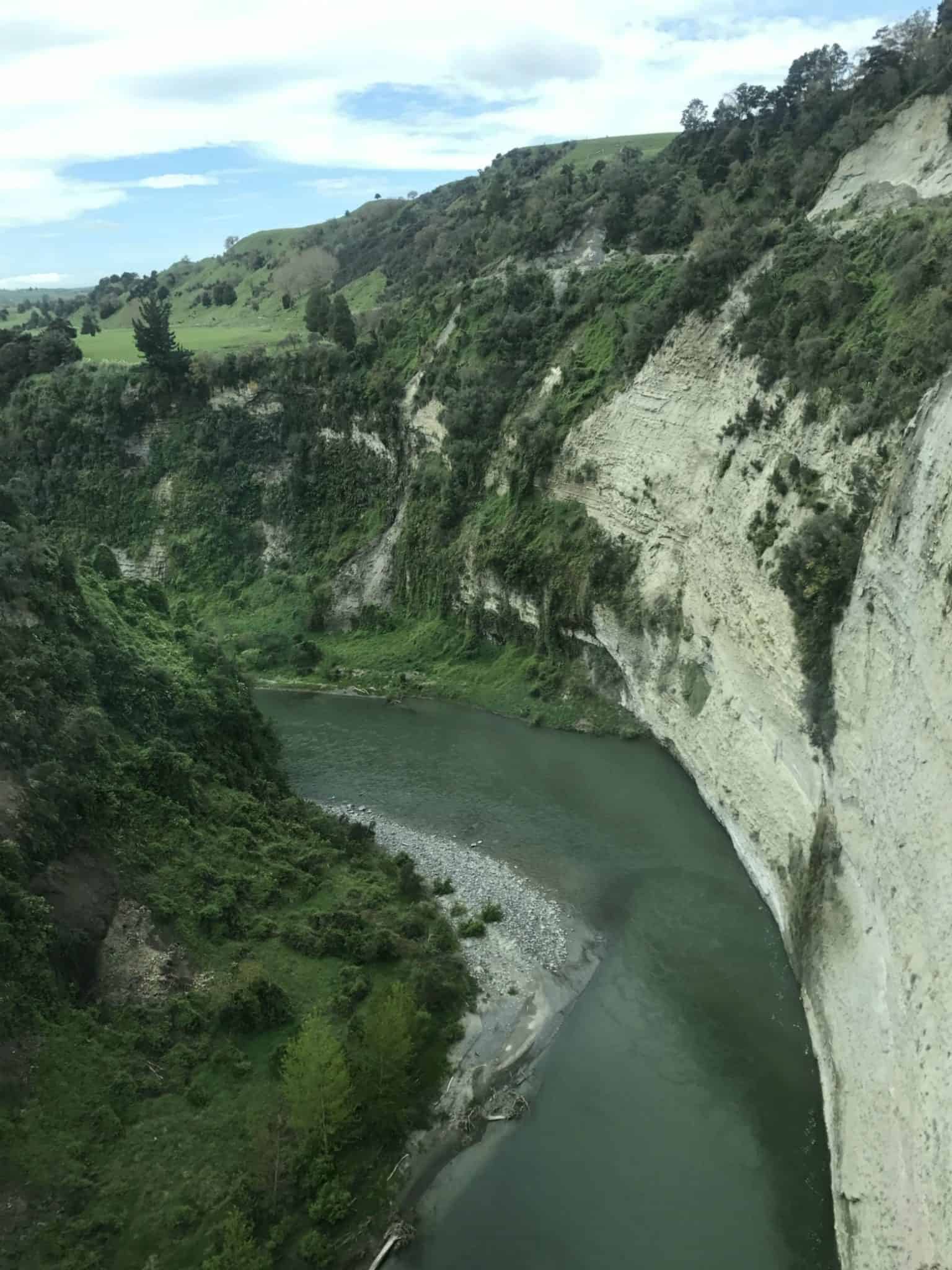 Harm joined the train at Hamilton and we grabbed a coffee and had a natter about the upcoming ride and the Expo. Before we were drawn to the viewing carriage – which is open air and allows you to see the most of the passing countryside.